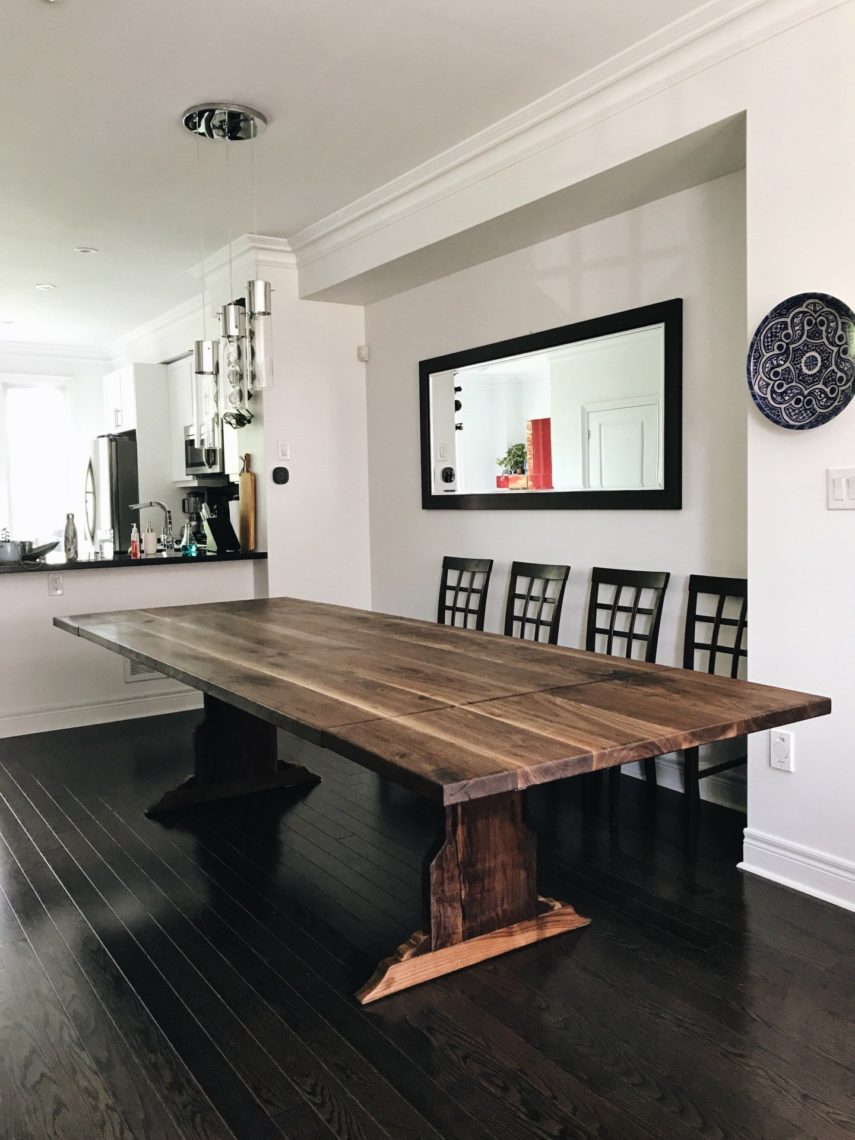 Claro Walnut Extendable Dining Table
This custom dining table was created for a customer who wanted grain-matched extensions to accomodate their growing family. When extended, this 4'x8′ piece converts to 4'x11′, adding just enough extra room for additional family members.
Made from highly figured Claro Walnut, this solid table with unique grain is a perfect conversation piece. 
Spalted Maple Waterfall Bench with Integrated I-Beam Steel Leg
This custom dining bench was created as a side project to showcase the various creative options available here at Steel and Timber. The spalted maple piece features a waterfall leg with a large void that gives it a ton of character. Contrasting the natural and rustic feel of the wood is a custom-welded I-beam steel leg. 
The little hit of industrial takes this classic bench to the next—more modern—level.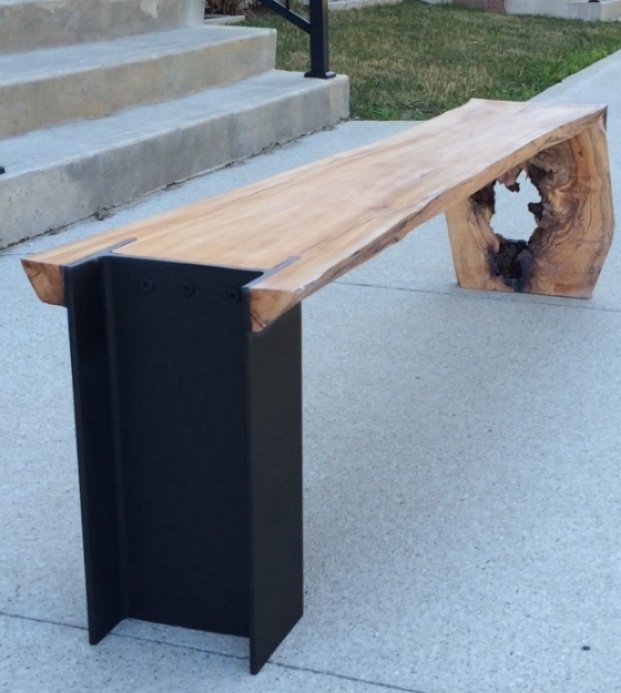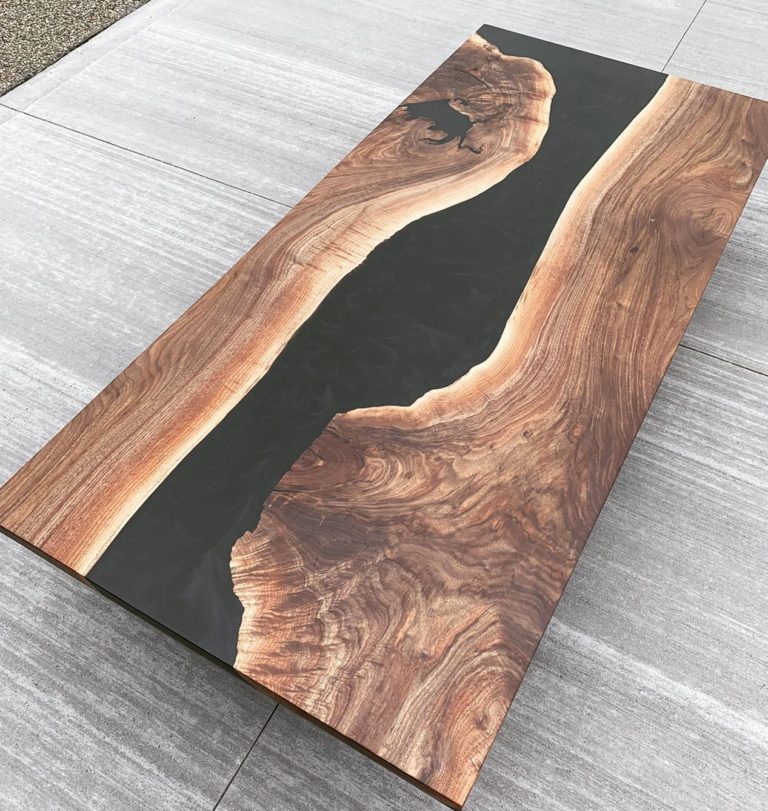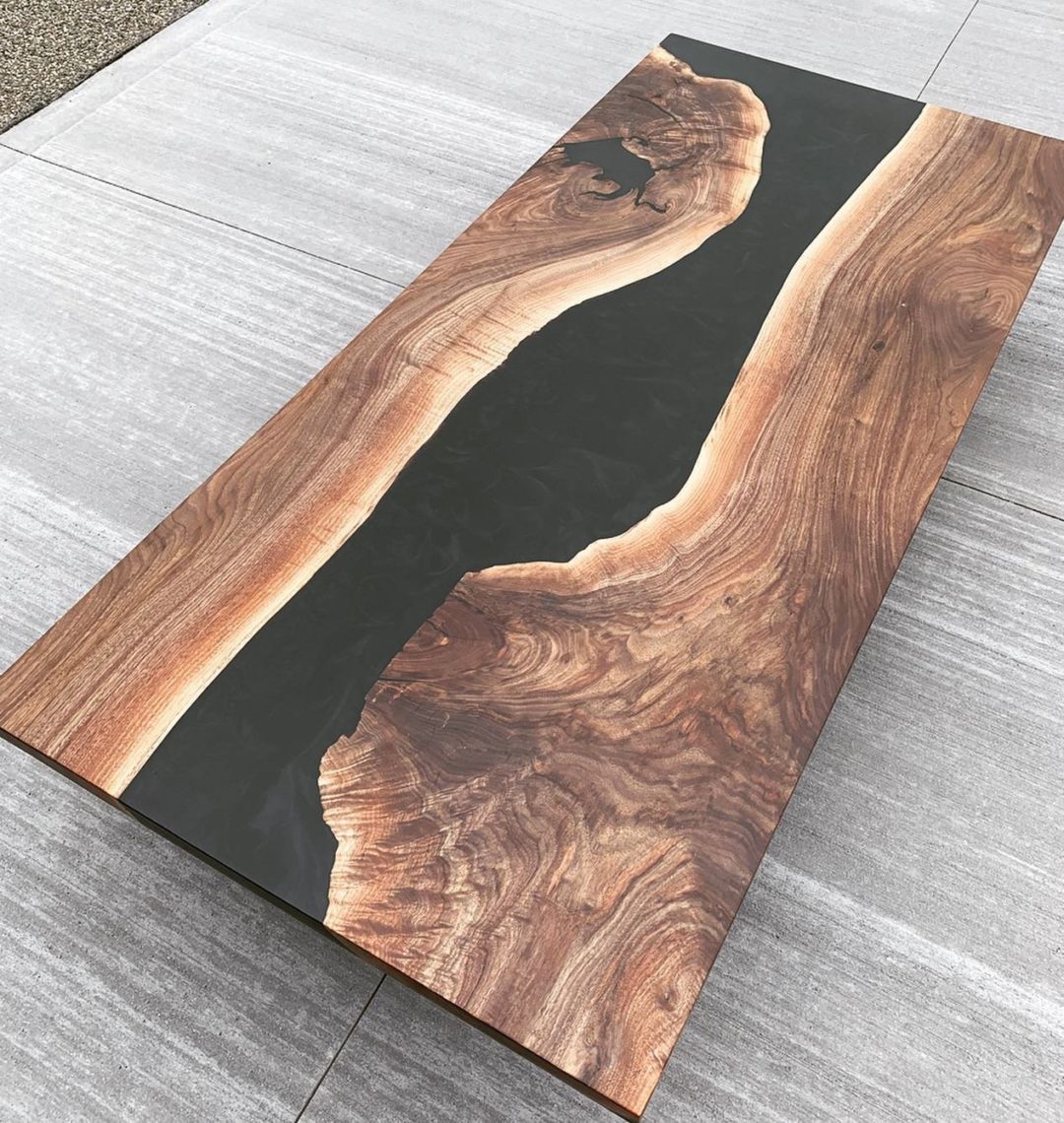 Epoxy and Wood River Table
Epoxy and wood river tables are one of our specialties. Given their unique and versatile nature, this is a piece that's always in high demand. Whether you're looking for a coffee table, kitchen island or anything in between, we can help. 
This one is a Black Walnut and metalic black epoxy river counter top custom made for a very large kitchen island. Installed, it's quite the show-stopper.